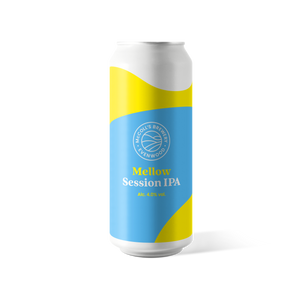 MELLOW - Session IPA - Alc. 4.0% vol.
A modern classic hazy and hoppy IPA. This easy going session beer is juicy and smooth with a massive dry hop for that big fruity, citrus aroma we all love.
Packed with the classic hop pairing of Citra and Azacca you'll get a big hit of citrus and tropical fruit aromas, perfectly balanced with soft, mellow flavours. This session IPA totally hits the spot.
Ingredients
Water, Malted Barley (Golden Promise, Dextrin), Golden Naked Oats, Flaked Wheat, Hops (Citra BBC, Azacca, Citra Incognito), Yeast (Saturated).
VEGAN FRIENDLY - 1.8 UK UNITS